Tuesday September 29, 2020
Savvy Living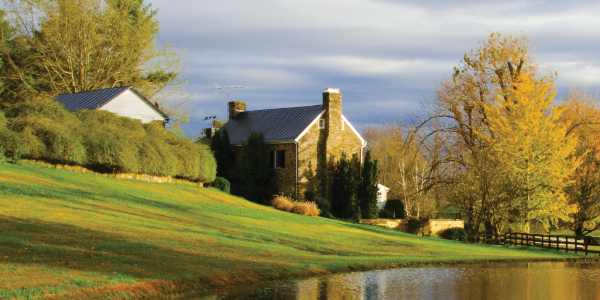 How to Stop Unwanted Junk Mail and Guard Against Mail Fraud
My father receives over 100 pieces of junk mail every week and I just discovered that he has given away nearly $5,000 over the past few months to many of the solicitors who mail him this junk. Can you offer any tips on how can I stop this?

Millions of Americans get bombarded with unwanted junk mail these days, including "mail fraud" schemes that you and your dad need should be careful to guard against. Here are some tips that may help.


Mail Fraud Alert

While junk mail comes in many different forms—credit card applications, sweepstakes entries, magazine offers, coupon mailers, donation requests, political fliers, catalogs and more—the most troublesome type is mail fraud. This type of junk mail comes from con artists who are trying to take your money.

Mail fraud can be tricky to detect because there are many different types of schemes out there that may seem legitimate. Some of the most common mail scams targeting seniors today are phony sweepstakes, foreign lotteries, free prizes, vacation scams, fake checks (see FakeChecks.org), donation requests from fake charities or government agencies that do not exist, get-rich chain letters, work-at-home schemes and inheritance and investment scams.

If your dad is getting any type of junk mail requesting money in exchange for a free gift or if he is receiving checks that require him to wire money, you need to call the U.S. Postal Inspector Service at 877-876-2455 and report it.

Unfortunately, once a person's name and contact information is included on these mail fraud lists, it is very difficult to be removed from the list. This is because criminals regularly trade and sell mailing lists of people who they believe to be susceptible to fraud and the scammers will not remove names when they are requested to do so.

Knowing this, a good first step to help protect your dad is to alert him to the different types of mail fraud and what to watch for. The U.S. Postal Inspection Service can help you with this. They offer a list of the different mail fraud schemes at PostalInspectors.uspis.gov.

Another option is to see if your dad would be willing to let you sort through his mail before he opens it so you can weed out the junk. You may want to have the post office forward his mail directly to you to ensure this.

If your dad feels compelled to donate to certain charities, ask him to let you check them out first to make sure they are legitimate. You can do this at charity watchdog sites like CharityNavigator.org and Give.org.


Reduce Junk Mail

While scam artists are not likely to take your dad's name off their mailing lists, most legitimate mail-order businesses will. To do this, start with the Direct Marketing Association, which offers a consumer opt-out service at DMAchoice.org. This will not eliminate all his junk mail, but it will reduce it. The opt-out service is $2 for 10 years if you register online or $3 if you register by mail.

Then, to put a stop to the credit card and insurance offers he gets, call the consumer credit reporting industry opt-out service at 888-567-8688 and follow the automated prompts. He will be able to choose to either opt out for five years or to opt out permanently. Be prepared to give his Social Security number and date of birth. You can also do this online at OptOutPrescreen.com. If you choose the permanent opt-out, you will have to send a form in the mail.

You should also make sure your dad's home and cell phone numbers are registered with the National Do Not Call Registry (DoNotCall.gov, 888-382-1222) to reduce the number of telemarketing calls he receives.

Savvy Living is written by Jim Miller, a regular contributor to the NBC Today Show and author of "The Savvy Living" book. Any links in this article are offered as a service and there is no endorsement of any product. These articles are offered as a helpful and informative service to our friends and may not always reflect this organization's official position on some topics. Jim invites you to send your senior questions to: Savvy Living, P.O. Box 5443, Norman, OK 73070.

Published October 18, 2019
Previous Articles
Social Security Disability Benefits Eligibility
Electric Bikes Are Booming Among Baby Boomers