Tuesday September 29, 2020
Finances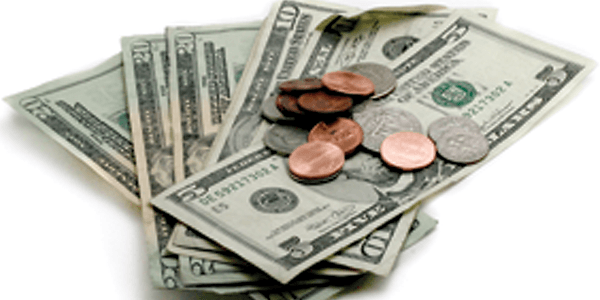 Walgreens Reports Earnings
Walgreens Boots Alliance, Inc. (WBA) released its latest earnings report on Wednesday, January 8. The drug store chain reported increases in revenue for the quarter.

The company revealed sales of $34.34 billion for the first quarter. This was an increase from sales of $33.79 billion during the same quarter last year.

"We are maintaining our outlook for the year despite a soft first quarter," said Stefano Pessina, Executive Vice Chairman and CEO of Walgreens. "We are confident our strategic plans are the right ones to drive long-term sustainable growth going forward."

Walgreens posted quarterly net earnings of $842 million, or $0.95 per share. This is down from earnings of $1.10 billion, or $1.18 per share during the same time last year.

The company's domestic pharmacy sales increased 2.9% in the quarter, with the segment reaching fulfillment of 294 million prescriptions. Walgreens announced the expansion of its partnership with The Kroger Co. through the creation of a group purchasing organization. The partnership includes strategic collaboration in other areas, such as meal kits and one-stop shopping experiences. The companies hope to create increased efficiencies through their continued and expanded collaboration.

Walgreens Boots Alliance, Inc. (WBA) shares closed at $54.22, down 8.2% for the week.


WD-40 Reports Sales Downturn

WD-40 Company (WDFC) announced its latest quarterly earnings on Thursday, January 9. The company reported decreased sales and profits for the quarter.

The company's net sales for the first quarter totaled $98.6 million. This was down 3% from sales of $101.3 million during the same quarter last year.

"If you follow us quarter to quarter, you may not like our results this quarter," said WD-40 Company president and CEO Garry Ridge. "Our business is one in which fluctuations in the performance of our markets from quarter to quarter are not unusual. That's why we don't issue quarterly guidance and why we frequently caution investors not to follow us too closely quarter to quarter. We are playing the infinite game which is why it's more important for investors to understand that our long-term strategic drivers are performing in-line with our expectations, than it is for them to be concerned about the performance of a particular market or segment in a finite period."

WD-40 reported net income of $12.2 million for the quarter. This was an 8% decrease from last year's earnings of $13.3 million.

The company's Americas segment decreased by 2% in net sales for the quarter, this decrease was attributed to lower sales of maintenance products. The EMEA segment, which consists of Europe, the Middle East, Africa and India, increased sales 1% year-over-year. This was due to increased sales of its 1001 Carpet Fresh product, which benefitted from a digital marketing boost. Sales in the Asia-Pacific segment fell 15% from the same quarter last year.

WD-40 Company (WDFC) shares ended the week at $185.53, down 3.5% for the week.


Bed Bath and Beyond's Shares Fall

Bed Bath & Beyond Inc. (BBBY) announced quarterly earnings on Wednesday, January 8. The home goods retailer's earnings fell short of Wall Street's expectations, causing shares to fall almost 20%.

Revenue for the third quarter reached $2.76 billion. This down from $3.03 billion reported during the same quarter last year and is less than the $2.96 billion in revenue that analysts expected.

"I am delighted to have the opportunity to lead this iconic company," said Bed Bath and Beyond President and CEO Mark Tritton. "Our performance in the third quarter was unsatisfactory and underscores the imperative for change and strengthens our sense of priorities and purpose. We must respond to the challenges we face as a business, including pressured sales and profitability, and reconstruct a modern, durable model for long-term profitable growth."

Bed Bath & Beyond reported net losses of $38.55 million, which is down from last year's third quarter earnings of $24.35 million. On an adjusted earnings per share basis, the company posted a loss per share of $0.31.

Bed Bath & Beyond noted that its third quarter results were significantly affected by the calendar shift of the Thanksgiving holiday, which resulted in one fewer week of holiday sales. As a result, the company saw an 8.3% decrease in comparable sales in the third quarter. Bed Bath & Beyond expects its sales and profit to continue to be pressured in the fourth quarter.

Bed Bath & Beyond Inc. (BBBY) shares ended the week at $14.56, down 11.65% for the week.

The Dow started the week of 1/6 at 28,466 and closed at 28,824 on 1/10. The S&P 500 started the week at 3,218 and closed at 3,265. The NASDAQ started the week at 8,944 and closed at 9,179.
Treasury Yields Slip on Jobs Report Miss
U.S. Treasury yields dipped on Friday in response to a weaker-than-expected jobs report. Economic data boosted yields from lows early in the week.

On Friday, the U.S. Labor Department released its Employment Situation Summary for December 2019. The report indicated 145,000 nonfarm payroll jobs were added for the month, missing analysts' expectation of 160,000 new jobs for December. The unemployment rate held steady at 3.5%.

"Treasuries rallied in textbook fashion after the print," said Jon Hill, BMO's rates strategist. "This is consistent with an in-range stabilization after the past week's geopolitical drama, and tees up a focus on next week's top-tier data releases as well as any sentiment shift post signing of the Phase I trade deal."

Following the release of the jobs report on Friday, the yield on the 10-year Treasury note fell to 1.820%. The yield on the 30-year Treasury bond was also lower at 2.287%. Bond yields move inversely to prices.

On Tuesday, the Institute for Supply Management released its nonmanufacturing index for December. The index rose to 55%, from November's index of 53.9%. This reading beat economists' expectations of 54.5%. Analysts believe that reports over 50% indicate better or improving conditions in the sector.

"The service sector has been stronger more resilient against the economic drag generated by the ongoing trade war," said Thomas Simons, senior money market economist at Jefferies. "This is a good reason to look at the general economic outlook with a degree of optimism, since U.S. economic activity is sourced roughly 10% from manufacturing and 90% from the service sector."

The 10-year Treasury note yield closed at 1.82% on 1/10, while the 30-year Treasury bond yield was 2.28%.
Mortgage Rates Slide
Freddie Mac released its latest Primary Mortgage Market Survey on Thursday, January 9. Rates moved downward from last week.

This week, the 30-year fixed rate mortgage averaged 3.64%, down from last week's average of 3.72%. At this time last year, the 30-year fixed rate mortgage averaged 4.45%.

The 15-year fixed rate mortgage averaged 3.07% this week, down from an average of 3.16% last week. During the same week last year, the 15-year fixed rate mortgage averaged 3.89%.

"Mortgage rates fell to the lowest level in thirteen weeks, as investors sought the quality and safety of the U.S. Treasury fixed income markets," said Sam Khater, Chief Economist at Freddie Mac. "The drop in mortgage rates, combined with the strong labor market, should propel a continued rise in homebuyer demand."

Based on published national averages, the savings rate was 0.09% for the week of January 6. The one-year CD finished at 0.48%.
Published January 10, 2020
Previous Articles
Resources Connection Posts Earnings
Dave & Buster's Reports Earnings